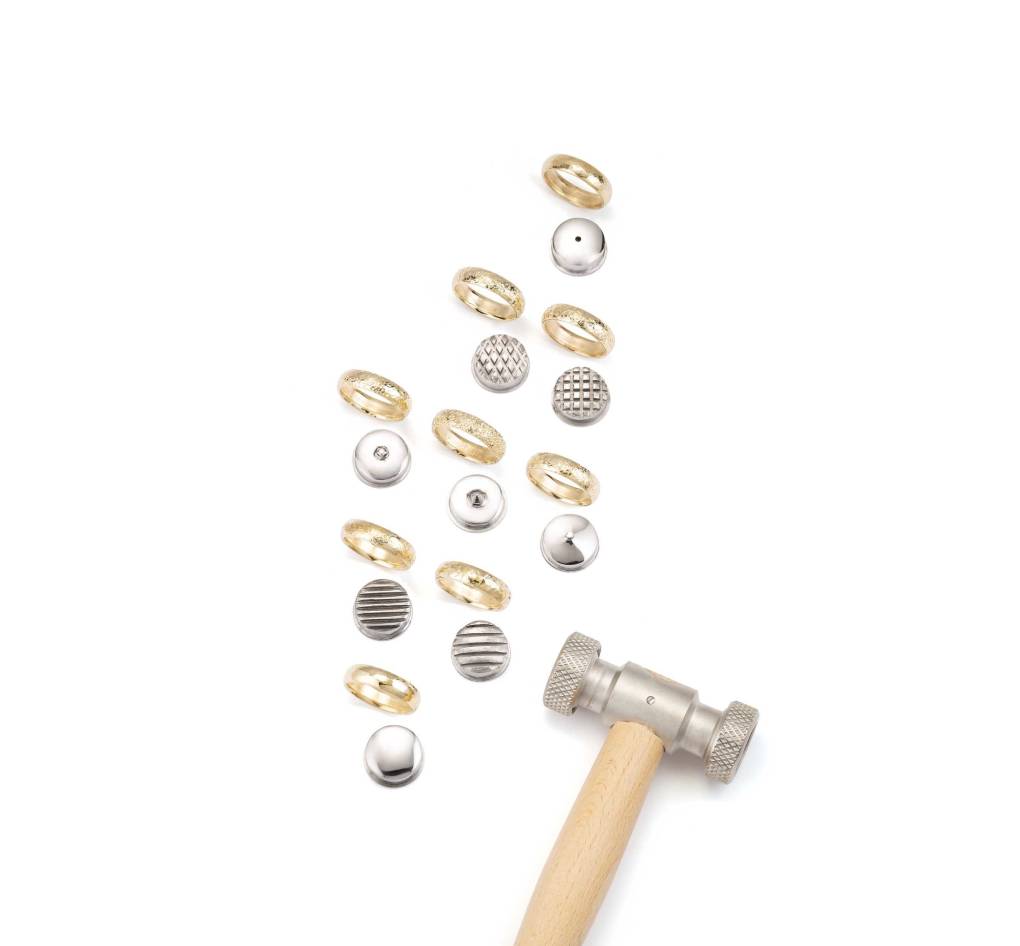 Applying Texture and or Finish to Your Wedding Rings
The available combinations of color, karat, texture, and finish give you countless ways to customize your wedding rings and make them unique to fit your style and personality. Below are a few examples of the most common combinations of texture and finish.
When looking at finishes, the most classic finish for wedding jewelry is a shiny high polish. This finish produces a shiny, mirror-like luster.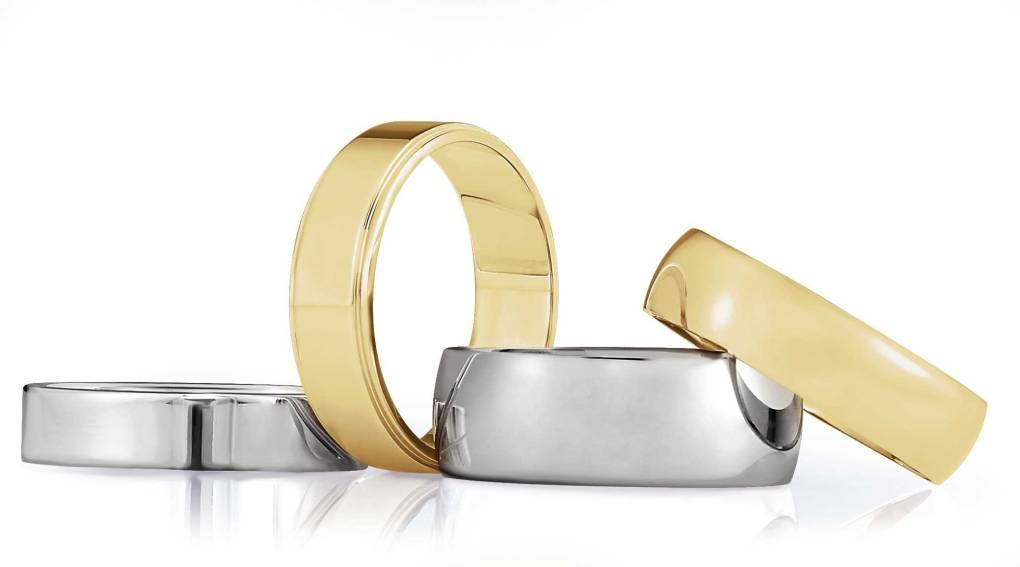 A brushed or matte finish still has some shine but produces less luster than the high polish is a great finish for a casual appearance. This subtle finish is low key and hides long term wear in a nice way.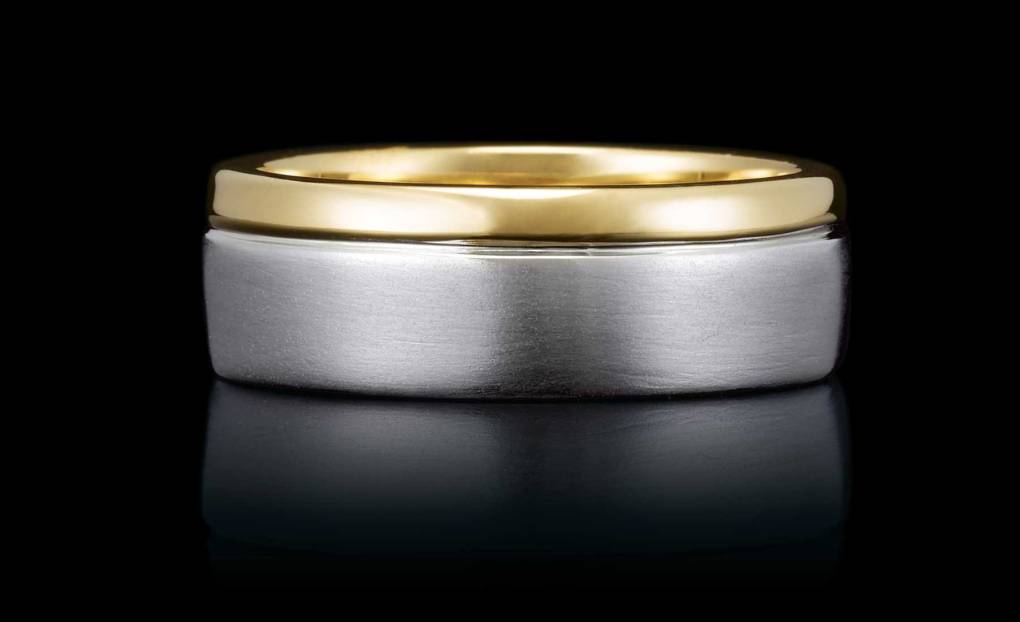 In addition to choosing your finish, you can apply texture. Applying a hammered texture can give your wedding more of a rustic look and can be complement with either a high or matte finish.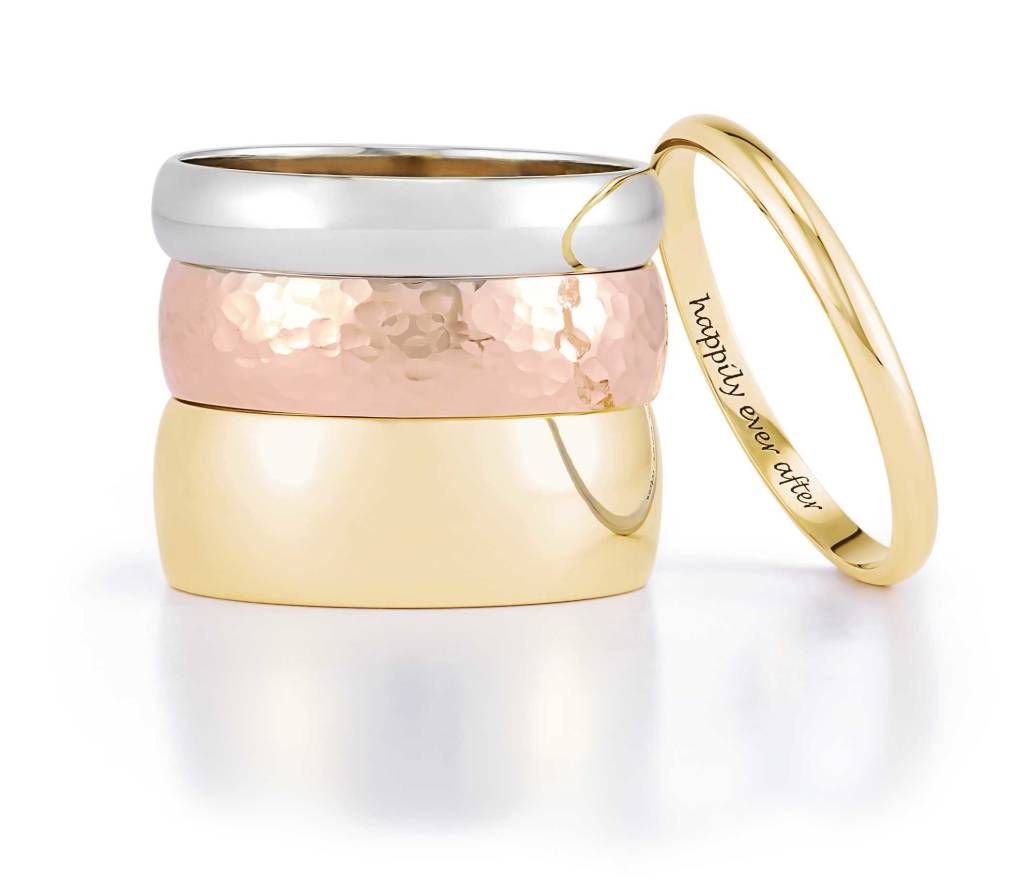 Need help deciding on the style or finish that is right for you, have questions?
Book your workshop today, Contact us if you have questions, or send us a message and we will contact you.
---
Read
View reviews:
in